Resultados Friday Night SmackDown 07.01.2022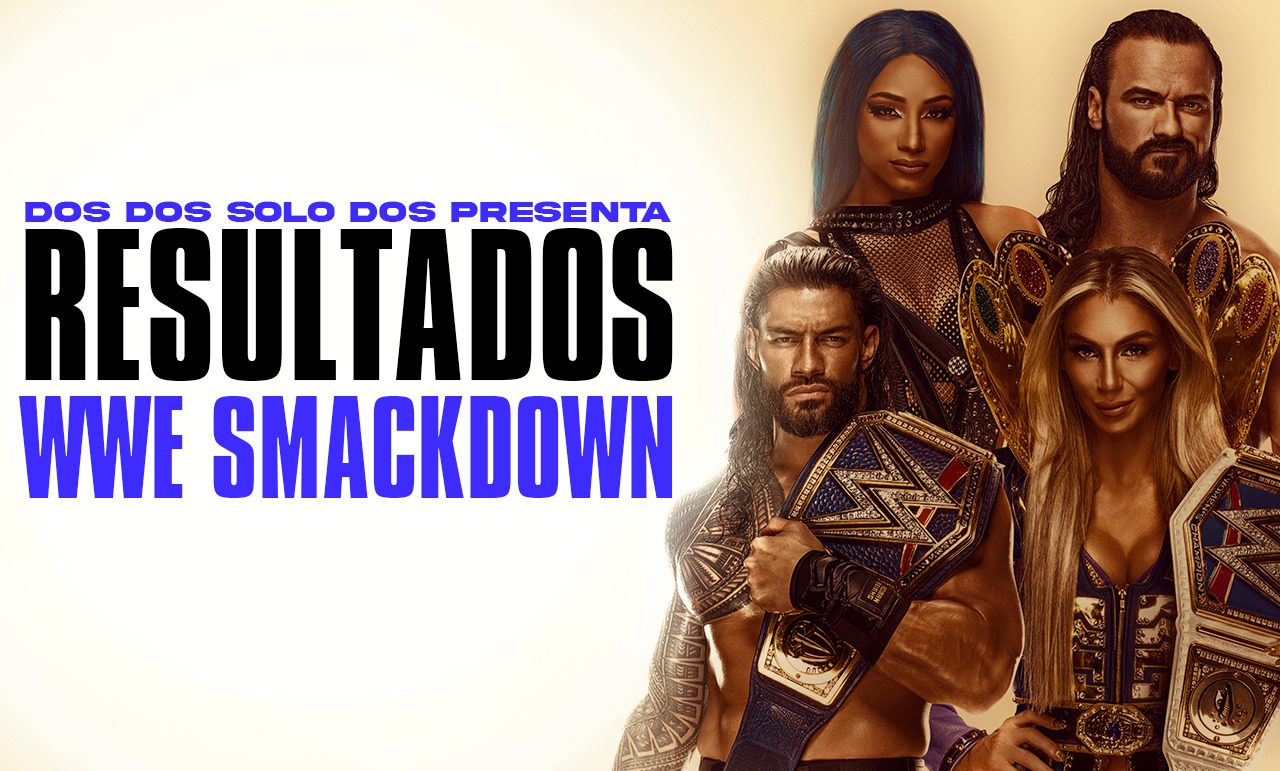 Roman Reigns regresa a SmackDown sano y salvo tras recuperarse del Covid, y lo hace en medio de un nuevo escenario: Brock Lesnar Campeón de WWE.
"The Beast" estará en el show azul luego de señalar que por fin la empresa tiene un campeón de verdad. ¿Qué pasará entre ambos?
Por su parte, The New Day y The Usos chocarán en una lucha callejera por los Campeonatos en Parejas de SmackDown, mientras que Sami Zayn va contra Rick Boogs.
Acá sigue toda la cobertura:
Partimos con el regreso de Roman Reigns, quien corta una promo cuando es interrumpido por Lesnar. Brock está acompañado por Heyman y propone un Campeón vs Campeón. En todo este dime y diretes, el monarca Universal le conecta un Superman Punch y se retira sonriente.
En backstage entrevistan a Sami Zayn, hasta que se encuentra con Johnny Knoxville, quien quiere estar en el Royal Rumble. El canadiense se burla y dice que esto no es Jackass y que no tiene lo suficiente para estar en la batalla real.
Sami Zayn vs Rick Boogs
Rick Boogs derrota a Sami Zayn con un paquetito.
Aparece Johnny Knoxville que simbólicamente lanza a Sami sobre la tercera cuerda y se anuncia que participará en el Royal Rumble.
Charlotte Flair al ring. La campeona da paso a una gráfica donde anuncian competidoras para el Royal Rumble como: las hermanas Bella, Lita, Kelly Kelly, Michelle McCool y Mickie James. Sí, Mickie James, la actual campeona Knocknout. ¿Te imaginas esas sorpresa en el Rumble? Se cae Internet, pero WWE prefirió anunciarlo así. Increíble.
Y ah, Charlotte también al Rumble jajajajajaja.
Charlotte Flair vs Naomi
Charlotte derrota a Naomi.
Segmento de Happy Corbin y su talk show, que básicamente es burlarse de Drew junto a Moss.
Happy Corbin y Moss vs Vaiking Raiders
Triunfan Happy Corbin y su amigo .
The New Day vs The Usos, Campeonatos en Parejas de SmackDown
The Usos ganan y retienen los títulos en una lucha callejera.
Luego nos vamos a backstage donde se nos revela el retador a Roman en el Royal Rumble que había prometido Adam Pearce. Y se trata de Seth "Freakin" Rollins.
En otros temas