Resultados Friday Night SmackDown 29.04.2022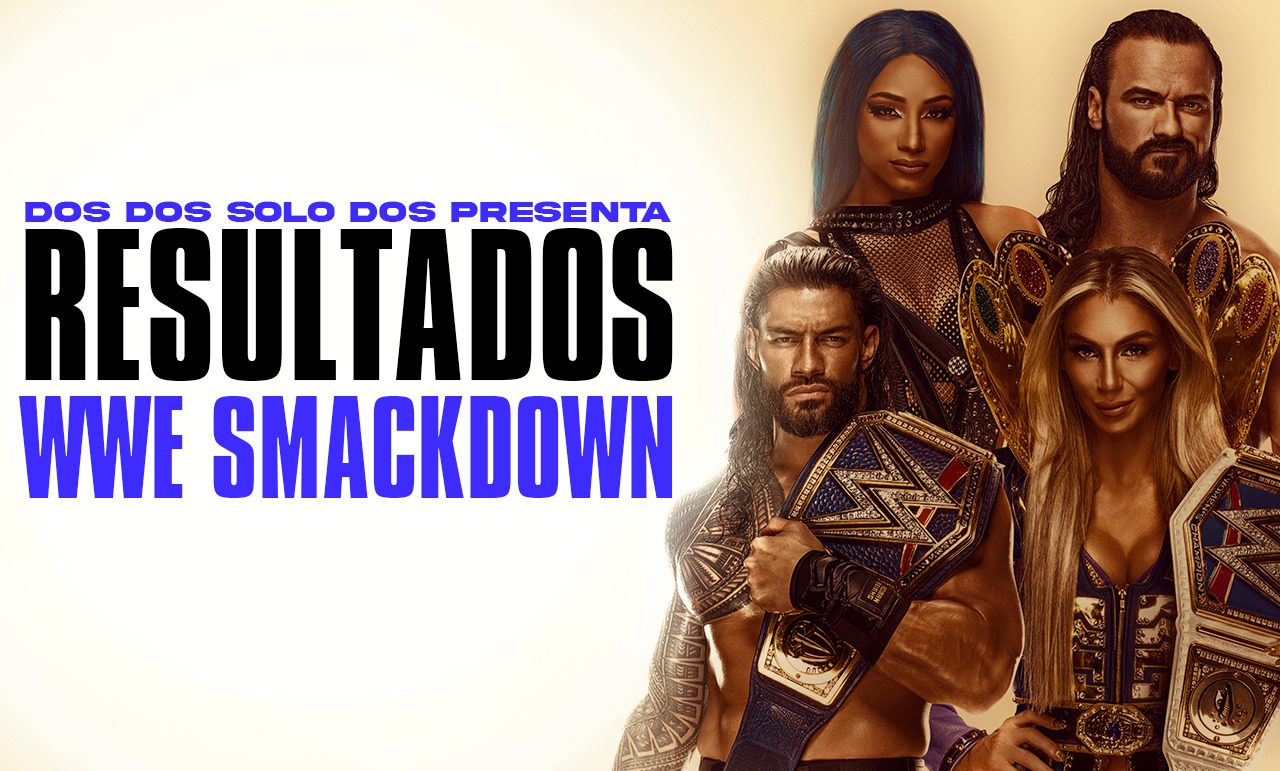 Tiempo de un nuevo SmackDown de cara a WrestleMania Backlash, donde tendremos como plato fuerte un Drew McIntyre versus Sami Zayn adentro de una jaula de acero.
Además, Ricochet defenderá el título IC ante Shanky y tendremos diversos segmentos de cara a los combates del PPV
Acá los resultados:
Drew McIntyre derrotó a Sami Zayn por pinfall. En una lucha en jaula de acero, Sami casi logra huir en varias oportunidades. Sin embargo, Drew lo atrapa en un superplex desde la jaula y lo remata con una Claymore.
Madcap Moss logra vengarse atacando a Corbin. Luego de una promo donde Happy Corbin se burla de su ex socio mostrando el trofeo de la Battle Royal Homenaje a André The Giant. Moss aparece y castiga a Corbin contra el esquinero, hasta que este se ve obligado a huir.
Ricochet vence a Shanky por pinfall para retener el Título Intercontinental. Shanky domina con su fuerza física y Ricochet logra defenderse en alguna medida. Jinder Mahal aprovecha una distracción del árbitro para tirar a Ricochet del esquinero. En el momento en que Shanky lo iba a rematar, Ricochet escapa con un roll-up y se lleva la victoria en SmackDown.
Raquel Rodriguez derrota a Cat Cardoza por pinfall. En un combate dominado casi enteramente por Raquel. Cardoza intenta repuntar con maniobras ilegales en las cuerdas y el árbitro queda cerca de descalificarla. Pero Raquel se recupera, la remata y se lleva una victoria en su debut en el ring de SmackDown.
Naomi derrota a Shayna Baszler por pinfall. En un combate con mayor dominio de Shayna, Naomi logra un sorpresivo roll-up. Al terminar el combate, entra Natalya atacar Naomi junto a Shayna. Sasha intenta defenderla sin éxito. Shayne le rompe el brazo a Naomi.
Sheamus derrota a Kofi Kingston por pinfall. En un final donde ambos estuvieron cerca de la victoria, Sheamus logra conectar su finisher y ganar el encuentro.
Ronda Rousey derrota a Charlotte Flair en el Beat The Clock Challenge. Rousey logra vencer a Shotzi en poco más menos de dos minutos y Charlotte no logra lo mismo con Aliyah. Ronda se va sonriente del ring de SmackDown. Y Charlotte se desquita con el hombre de la campana, Drew Gulak, castigándolo con la misma.
En otros temas