Billy Gunn se refirió a su ausencia en la celebración 25° de DX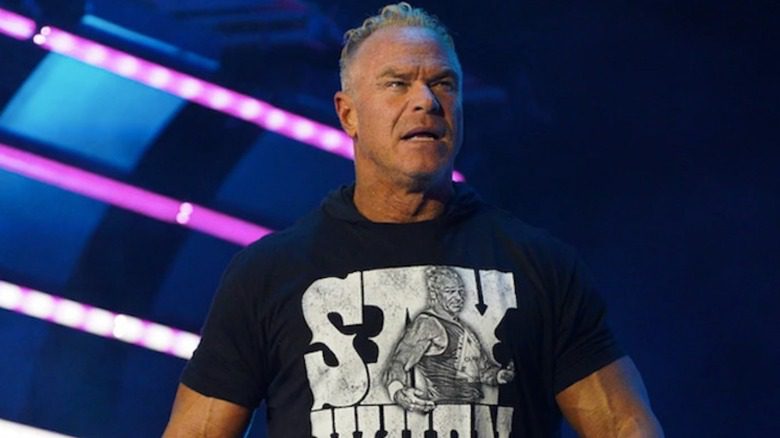 Si había una voz que no habíamos escuchado respecto a la celebración de DX en un RAW fue justamente una de sus protagonistas: Billy Gunn.
Luego del desahogo del Road Dogg (ver nota abajo) y que algunos portales señalaran que Tony Khan lo quería dejar participar, pero al ver que WWE no iba a nombrar al aire que trabajaba en AEW, Daddy Ass rompió el silencio.
"Por supuesto, me hubiera gustado estar allí, pero entiendo que trabajo para otra empresa. Fue una decisión colectiva. No se lo pongo a nadie. No estoy amargado por eso. Somos dos compañías separadas, y simplemente no funcionó", dijo en Sports Illustrated.
Dentro de algunos fanáticos, había expectativas en ver si se iba a producir una dinámica entre el público con su actual rol junto a The Acclaimed. Esas comparaciones, abordó:
"No estamos tratando de luchar entre nosotros. DX fue tan bueno porque todos conocían su lugar y ninguno de nosotros estaba tratando de competir por la posición. Es lo mismo aquí. Encajamos juntos en The Acclaimed, y estamos enfocados en hacer lo mejor colectivamente para el grupo. El objetivo es hacer que esto sea lo mejor posible, y estoy aquí para ayudarlos a ser lo mejor que puedan ser. Quiero que tengan el mismo éxito que yo tuve", lanzó.
Sobre el tema
Road Dogg cuenta que Triple H no estaba contento de que a Billy Gunn no se le permitiera estar en la celebración de DX