29 de abril de 1996, Monday Night Raw 157, Sioux City, Iowa. Rating: 2.9.
Mankind vs Bart Gunn.
Siguen las primeras andanzas del gran Mick Foley en WWE, y lo hace demostrando todo su talento. Este Mankind es sencillamente genial, con una agresividad muy acorde a su rol heel, porque además de ganar con su implacable Mandible Claw, luego ataca a Gunn en backstage.
Si fuera poco, luego realiza una genial promo explicando lo que busca con su finisher. Psicología pura.
Stone Cold Steve Austin vs Scott Taylor.
Austin derrota en un squash al futuro Scotty 2 Hotty. Savio Vega reta a Austin a un strap match estilo caribeño.
Marty Jannetty & Leif Cassidy vs Henry Godwinn & Phinneas Godwinn.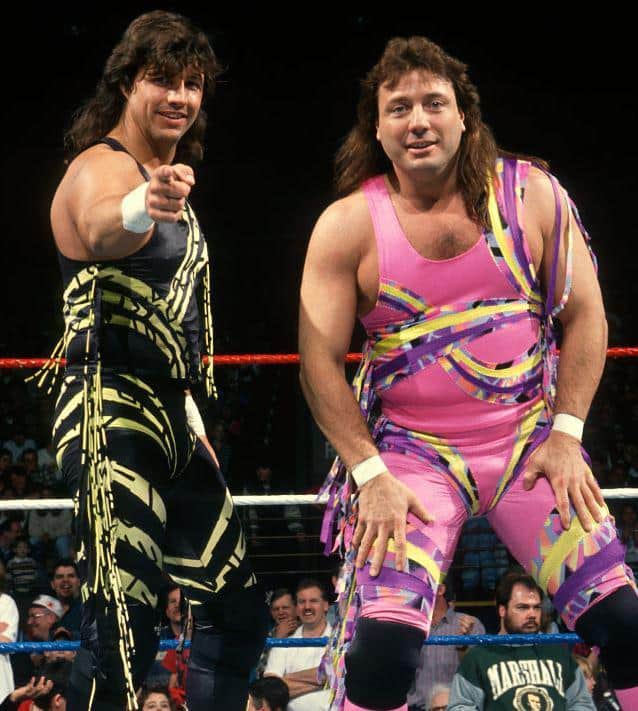 La versión Fruna de los Rockers en un encuentro corneta.
Antes de entrar al impresionante main event, tenemos un segmento muy cringe. Cornette acusó a HBK de intentar acostarse con la señora del Bulldog en el pasado PPV. Ahora, con todos los protagonistas arriba del cuadrilátero, el británico y su señora, Diana, aseveran que es cierto, mientras Michaels lo niega. Una abofeteada de la mujer al campeón fue el coronario de una historia rebuscada. Me cansa un poco la figura del Bulldog como el eterno rival de transición para los campeones mundiales.
The Ultimate Warrior vs Isaac Yankem DDS.
Una mierda ad hoc a alguien tan penca como el Warrior.
29 de abril de 1996, Monday Nitro 33, Albany, Georgia . Rating: 2.1.
WCW World Tag Team Title Match: Lex Luger & Sting (c) vs Harlem Heat.
La química de Sting con Luger es muy interesante, la que funciona tanto fuera como dentro del ring. Como campeones, son capaces de entregar un divertido match a pesar de ciertos límites de Nitro. Se suma, además, que los Harlem Heat son un tag bien afiatado. Los cuatro logran algo llamativo, pero me quiero detener en Luger, quien me ha tapado la boca gracias a este tag, siendo de lo mejor que llevamos en WCW. Retuvieron los campeones, a todo esto.
The Steiner Brothers (Rick Steiner & Scott Steiner) vs Fire and Ice (Ice-Train & Scott Norton).
Primera vez que aparece en Nitro Ice-Train, un tipo que no tenía idea de su existencia. Tag promedio sin mucho que destacar.
Lord Steven Regal vs The Belfast Bruiser, Parking Lot Brawl.
Dos grandes se sacan la chucha contra autos y utilizando diversos objetos. Mientras veía esto, me acordé de los "Peaky Blinders" peleando afuera de un bar (aunque claro, sin armas de fuego). Muy entretenido de ver.
WCW World Heavyweight Title Match: The Giant vs Ric Flair (c).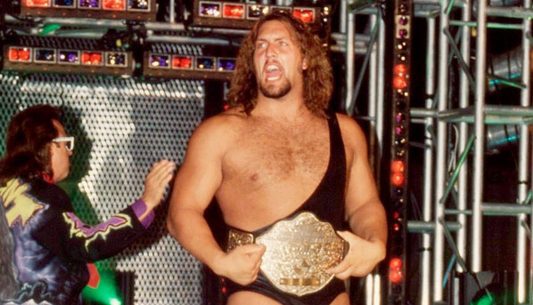 Y tenemos nuevo campeón. WCW sigue con esa fórmula de cambios de títulos y ahora es turno de The Giant. Si bien la lucha no fue del otro mundo, gana puntos un duelo titular y la sorpresa del final.
En el día 30, Nitro gana por paliza a Raw (con Mankind no bastó).
Raw 13 Nitro 17.
Mientras que en PPV´s, el dominio es de WWE:
WWE 5 WCW 1.