The Rock en contacto con Paul Heyman para un eventual combate con Roman Reigns en WrestleMania
Paul Heyman asegura que hay nombres de alto perfil que han enviado mensajes a su bandeja de entrada queriendo enfrentar a Roman Reigns.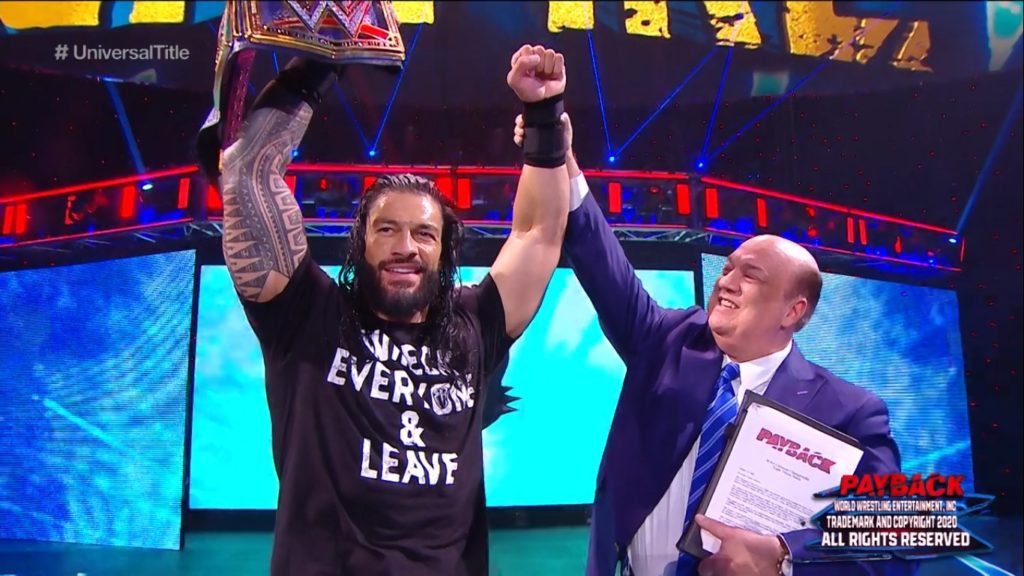 Roman Reigns y la lista de Heyman de posibles rivales
Varios wrestlers han dicho que les gustaría enfrentar a Roman Reigns, Sami Zayn fue uno de los más recientes en decirlo. Algunos de esos nombres serían de muy alto perfil, así lo explicó Paul Heyman al medio Give Me Sport.
"Si pudiera mostrarte los mensajes de texto, correos electrónicos y llamadas de un día que llegan a mi teléfono de algunas de las superestrellas más importantes del deporte y el entretenimiento en este planeta, te dejaría boquiabierto".
Uno de los nombres que Paul Heyman destacó fue el de Dwayne Johnson o más conocido como The Rock. Este sería uno de los nombres VIP que habrían enviado mensajes a la bandeja de entrada de Paul Heyman con claro interés por competir en el ring con el Jefe Tribal Roman Reigns.
"A las celebridades crossover en su mejor momento les encantaría entrar en un ring de WrestleMania con Roman Reigns. No es solo Dwayne Johnson. The Rock es solo uno de muchos".
Actualmente Roman Reigns está programado para enfrentarse a Edge en Wrestlemania, planes que podrían sufrir algún cambio luego de FastLane, el último PPV antes del magno evento. Los rumores de una triple amenaza incluyendo a Daniel Bryan están en el aire hace tiempo y también está la información de que Vince McMahon tenía la voluntad dinamitar algunos planes camino a WrestleMania 37. El tiempo dirá si The Rock puede hacerse tiempo en su apretada agenda, lo cierto es que tiene contacto con Paul Heyman.
Más Noticias de WWE
–Situación de Tickets de WrestleMania estaría siendo un desastre